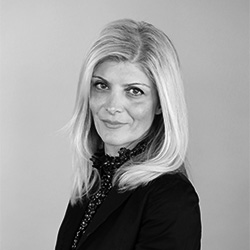 Katerina Karypidou
Head of Unit Corporate Support
EBA
Paris, France
Biography
Currently being the Head of Unit Corporate Support at EBA, my education background is in the field of architecture engineering.
Since 2008 I have been working in Agencies (ITER, ECDC, ESMA, SRB & EBA).
My personal thrive is to handle change management processes and to build a dynamic workplace facing the immediate changes.
Sessions
Economy
#Education

,

#Future of Work

,

#Future Skills

,

#Global Cities

,

#Start-ups

,

#Talent Attraction
Thursday, November 17 - 13:45h - 14:30h (GMT+)